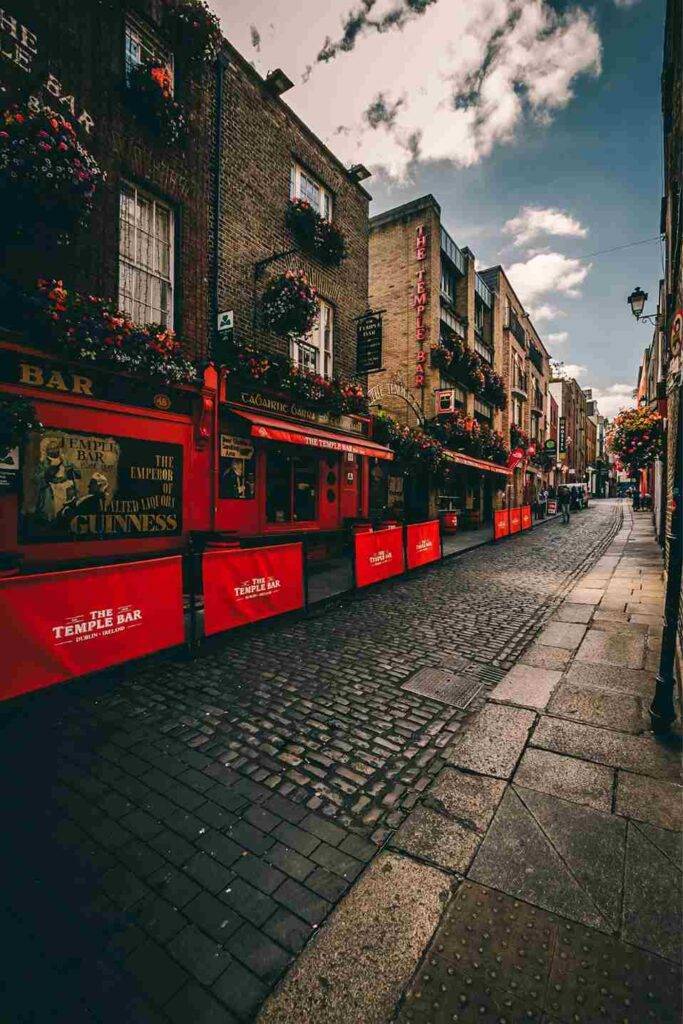 Ireland is a popular study destination for international students, offering a wide range of high-quality educational programs in a friendly and welcoming environment. The country's vibrant culture, stunning natural landscapes, and rich history make it an attractive destination for students seeking an immersive and enriching study experience. From top-ranked universities to specialized colleges, Ireland offers a variety of options for students pursuing undergraduate or graduate degrees in various fields.
Masters in Ireland For Indian Students
Ireland is an excellent destination for Indian students pursuing a Master's degree. Irish universities and colleges offer a diverse range of postgraduate programs in fields such as business, technology, engineering, arts, and sciences. Ireland is also known for its welcoming and multicultural society, making it easy for Indian students to settle in and adjust to life in the country. Furthermore, Ireland's post-study work visa allows graduates to stay in the country and work for up to two years after completing their studies, providing an opportunity to gain valuable work experience.
INTAKE TIME SCHEDULE IN IRELAND
Autumn -September 2023 -1st June 2023 
Spring – February 2024 -15th Nov 2023
Advantages of studying in Ireland
High-quality education and internationally recognized degrees

Welcoming and multicultural society

Safe and friendly environment for international students

Opportunity to gain valuable work experience through post-study work visas

Affordable tuition fees compared to other English-speaking countries

Rich cultural heritage and stunning natural landscapes

Access to cutting-edge research facilities and industry partnerships.
Top Degree Programs in Ireland
Business Analytics

Data Science

Software engineering

Banking & Finance

Pharmaceutical sciences

Data Analytics

Cyber Security

Cloud Computing

Digital Marketing

Artificial Intelligence
Eligibility Criteria for Admission in Ireland
Completion of a relevant undergraduate degree or equivalent qualification

English language proficiency (IELTS/TOEFL)

Some programs may require additional admission tests (e.g., GRE/GMAT)

A valid passport and visa, if applicable

Tuition fees and living expenses

Letter of recommendation, personal statement, or statement of purpose, depending on the program and institution

Relevant work experience, if required by the program

Meeting specific requirements of the chosen institution and program (e.g., minimum GPA, prerequisite courses)
Documents Required Study in Ireland
Completed application form

Proof of English language proficiency (IELTS/TOEFL)

Academic transcripts and degree certificates

Valid passport

Visa, if applicable

Recommendation Letter, personal or statement of purpose to study

Resume/CV, if required by the program

Proof for tuition fees and living expenses

Any additional admission tests required by the program (e.g., GRE/GMAT)

Medical and/or vaccination certificates, if required by the institution or visa requirements
Cost for study in Ireland
Part-Time Jobs in Ireland
International students studying in Ireland are allowed to work part-time for up to 20 hours per week during the academic term and full-time during holidays. Part-time jobs may include working in retail, hospitality, or other service industries. Students may also find part-time work on campus, such as tutoring, research, or administrative positions. Part-time work can help students to cover their living expenses. However, students should prioritize their studies and ensure that their part-time work does not interfere with their academic performance.
Post Study Work Permit (PSWP) in Ireland
Ireland offers a post-study work permit (PSWP) for international graduates who wish to stay and work in the country after completing their studies. The permit allows graduates to work in Ireland for up to two years, providing an opportunity to gain valuable work experience and potentially secure permanent residency in the country. The PSWP is available to graduates from recognized Irish institutions and certain postgraduate programs.
Job Opportunities in Ireland
Ireland offers a range of job opportunities for post-study international students in various industries, such as technology, finance, healthcare, and hospitality. Major companies like Google, Facebook, and Microsoft have their European headquarters in Ireland, creating numerous job opportunities for skilled professionals. Additionally, the country's booming startup ecosystem provides opportunities for entrepreneurial-minded graduates. The post-study work permit allows graduates to explore these opportunities and potentially secure permanent residency in the country.