MBBS in Georgia for Indian Students 2023
Georgia has become a popular destination for Indian students who wish to pursue MBBS (Bachelor of Medicine and Bachelor of Surgery) abroad. Georgian universities offer a high-quality medical education at an affordable cost compared to other countries.
Important things you should know about pursuing MBBS in Georgia as an Indian student:
 Eligibility: To pursue MBBS in Georgia, Indian students must have completed their 10+2 with Physics, Chemistry, and Biology as compulsory subjects. 
Entrance Exam: Indian students must also appear for the National Eligibility cum Entrance Test (NEET) in order to be eligible to pursue MBBS in Georgia. 
Recognition: The Medical Council of India (MCI) recognizes some universities in Georgia, so it is important to ensure that the university you choose is recognized by the MCI. This will ensure that your degree is valid in India and you can practice as a doctor after completing your studies.
Language: Most universities in Georgia offer MBBS programs in English.
Cost: The cost of pursuing MBBS in Georgia is relatively lower compared to other countries. 
Duration: The duration of the MBBS program in Georgia is 6 years.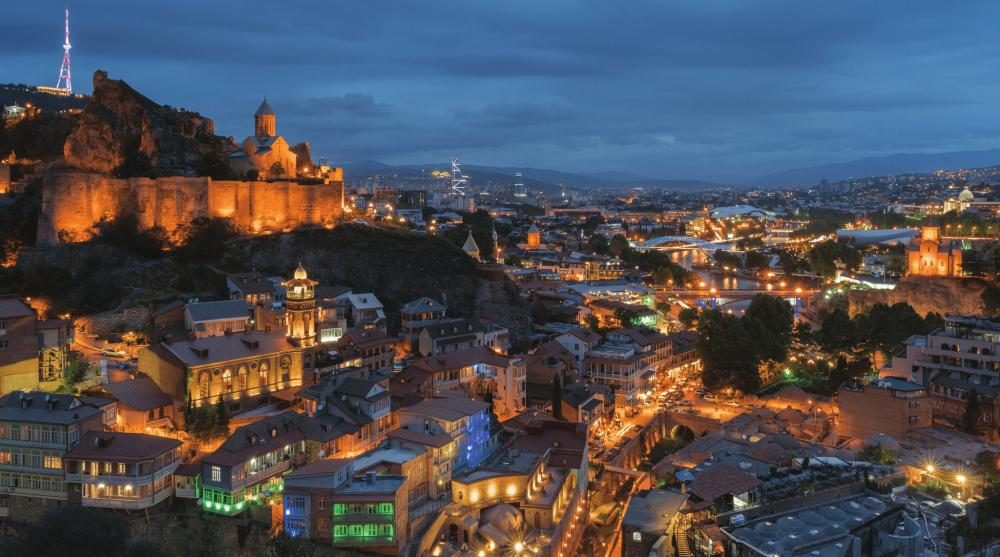 Georgia country is located Caucasus region of Eurasia. It is situated at the crossroads of Eastern Europe and Western Asia, bordered by Russia to the north, Azerbaijan to the east, Armenia to the south, and Turkey to the southwest. The capital and largest city of Georgia is Tbilisi.
ABOUT TBILISI MEDICAL ACADEMY UNIVERSITY
TMA is one of first private medical educational institutions in Georgia, which was established by the famous Georgian doctor, Prof. Petre .Shotadze in 1992. Paramount priority of TMA, since its establishment, is sustainable development, thus year after year, TMA aspires to implement and exercise international standards within processes of teaching, study and research. More than 2500 TMA graduates are leading successful careers at leading hospitals, scientific-research institutions and healthcare organizations on local, as well as international level. Tbilisi Medical Academy is actively involved in various international exchange programmes, which provide successful students with opportunities to spend part of their studies at various international universities and obtain priceless experience .
COURSE PERIOD
6 YEARS YEARS
TUITION FEE (YEARLY) – 7000 USD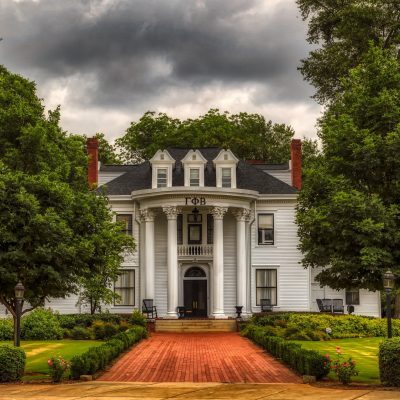 ABOUT UNIVERSITY OF GEORGIA
The University of Georgia (UGA) is a public research university located in Athens, Georgia, United States. Founded in 1785, it is the oldest public university in the United States. UGA has a diverse student body of approximately 39,000 students and offers over 170 undergraduate and graduate programs across 17 schools and colleges. It is a member of the prestigious Association of American Universities and has a strong reputation for research and academic excellence. 
TUITION FEE (YEARLY)– 6000 USD
ABOUT DAVID TVILDIANI MEDICAL UNIVERSITY
David Tvildiani Medical University (DTMU) is a private university located in Tbilisi, Georgia. The university offers undergraduate and graduate programs in various medical fields such as medicine, dentistry, and nursing. DTMU has a modern campus with state-of-the-art facilities, laboratories, and a hospital for clinical training. The university is known for its international student body and faculty, with students from over 60 countries and professors from around the world. 
TUITION FEE (YEARLY) - 8000 USD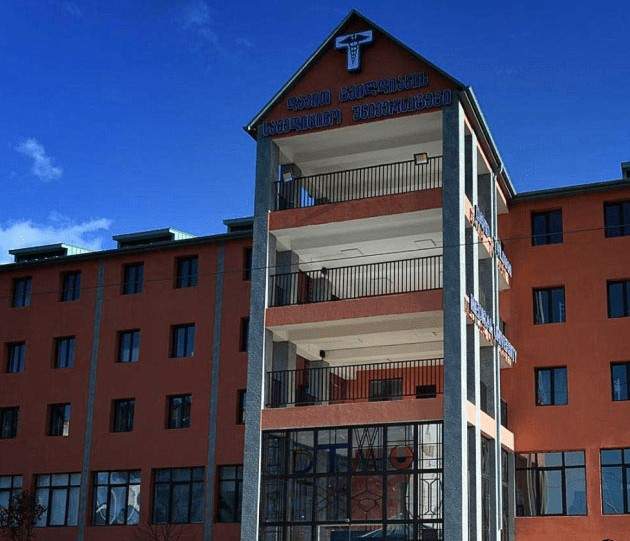 What is the Duration of MBBS in Georgia?
The duration of studying MBBS in Georgia is typically 6 years. This includes 5 years of theoretical coursework and practical training, followed by 1 year of internship in a hospital or clinic. During the first 5 years of the program, students will learn basic medical sciences, such as anatomy, physiology, biochemistry, pharmacology, and pathology, as well as clinical skills, such as history-taking, physical examination, and diagnosis. The final year of the program is dedicated to hands-on training in a hospital or clinic, where students can gain practical experience and apply their knowledge in a real-world setting. The 6-year MBBS program in Georgia is designed to provide students with a comprehensive education in medicine and prepare them for a successful career as a doctor.
To be eligible for MBBS in Georgia, candidates must meet the following criteria:
Age: Candidates should be at least 17 years old on or before 31st December of the year of admission.

Educational Qualification: Candidates should have completed 10+2 with Physics, Chemistry, and Biology as compulsory subjects from a recognized board.

Minimum Marks: Candidates should have secured at least 50% aggregate marks in Physics, Chemistry, and Biology in their 10+2 examination.

NEET Score: Indian students must have a valid score in the National Eligibility cum Entrance Test (NEET) in order to be eligible to pursue MBBS in Georgia.

English Language Proficiency: Candidates must have a good command of the English language, as the medium of instruction for the MBBS program in Georgia is English.
It is important to note that eligibility criteria may vary between universities, so candidates should check with the university they are interested in applying to for specific admission requirements.
What are the Documents Need For MBBS in Georgia?
The required documents for MBBS in Georgia may vary depending on the university and the admission process. 
2.Passing certificate of 10th and 12th standard or equivalent
3.Birth certificate
4.Passport validity of 18 months
5.passport-size photographs
6.National Eligibility cum Entrance Test (NEET) scorecard (for Indian students)
7.Transfer certificate
8.Migration certificate (if required)
9.Character certificate from the previous school or institution
10.Health certificate or medical fitness certificate
11.Police clearance certificate or good conduct certificate
12.Financial documents or bank statements to show proof of funds to support education and living expenses in Georgia
13.Visa application form and fee receipt
Other documents as requested by the university or the embassy
Advantages and Disadvantages  of studying MBBS in Georgia:
Advantages of studying MBBS in Georgia: 
Quality Education: Georgian universities offering MBBS courses are recognized worldwide for their quality education and training. The curriculum is designed to provide a strong foundation in both theoretical and practical aspects of medicine.
Affordable Fees: The tuition fees for MBBS in Georgia are relatively affordable compared to other countries, making it an attractive destination for Indian students who cannot afford the high fees charged by medical universities in their own country or other countries.
Globally Recognized Degrees: The MBBS degrees awarded by Georgian universities are recognized by various international organizations, including the World Health Organization (WHO) and the Medical Council of India (MCI).
English as the Medium of Instruction: The medium of instruction for MBBS courses in Georgia is English, which is beneficial for international students who are not fluent in the local language.
Clinical Exposure: Georgian universities offer ample opportunities for clinical exposure, giving students practical experience in dealing with various medical conditions.
Disadvantages of studying MBBS in Georgia: 
Language Barrier: Although the medium of instruction is English, students may face a language barrier while interacting with patients or locals who may not speak English fluently.
Cultural Differences: Georgian culture and customs may be different from what students are used to in India, which may take some time to adjust.
Weather: Georgia experiences extreme weather conditions, with hot summers and cold winters, which may not be suitable for some students.
Distance from Home: Georgia is far away from India, which may make it difficult for students to visit their families and friends back home.
Limited Job Opportunities: After completing MBBS in Georgia, students may face limited job opportunities in India due to various factors such as different medical standards, cultural differences, and licensing requirements.
What is the Benefits of MBBS Course in Georgia For Indian Students 2023-24
Benefits of pursuing MBBS course in Georgia for Indian students in 2023-24:
Affordable tuition fees: The tuition fees for MBBS in Georgia are significantly lower than those in Indian private medical colleges. This makes it a more affordable option for Indian students who want to pursue medical studies.

Quality education: The medical universities in Georgia provide quality education with modern infrastructure and facilities. The universities are recognized by international bodies such as the World Health Organization (WHO), Medical Council of India (MCI), and the Educational Commission for Foreign Medical Graduates (ECFMG).

No entrance exams: Unlike medical colleges in India, most universities in Georgia do not require Indian students to take any entrance exams such as AIIMS, NEET, or JIPMER for admission.

English medium of instruction: Most medical universities in Georgia offer courses in English, which makes it easier for Indian students to understand the subjects and communicate with their professors and colleagues.

Clinical exposure: Medical universities in Georgia provide ample opportunities for clinical exposure, which is an essential aspect of medical education. Indian students can gain practical experience by working in hospitals and clinics during their course.

Globally recognized degree: The MBBS degree from a recognized university in Georgia is globally recognized, which allows Indian students to practice medicine in India or any other country after passing the respective licensing exams.

Cultural exposure: Studying in Georgia provides Indian students with exposure to a new culture and way of life. It allows them to meet new people, learn about new customs, and experience life in a foreign country.
MBBS in Georgia Admission Process 
The admission process to medical study in Georgia is very simple. The whole process is quite simple and straightforward to carry out. 
Step 1: Fill out the online application form with the correct information. 
Step 2: After completing the application form, you will receive an offer letter from Georgia Medical University. 
Step 3: After receiving the offer letter, you must pay the course fees. 
Step 4: After paying for the course, you can start the visa process. 
Step 5: Get a student visa card. 
Step 6: Time to fly to Georgia and make your dream come true! 
you can also explore European art and culture.
What are the PG Options after MBBS Georgia?
After completing MBBS in Georgia, students can pursue postgraduate (PG) medical courses in Georgia or other countries, depending on their preferences and career goals. Some of the popular PG options after MBBS in Georgia include:
MD/MS: After completing MBBS, students can pursue a Master of Medicine (MD) or Master of Surgery (MS) degree in their chosen specialty. MD/MS is a three-year postgraduate program that provides advanced training in clinical practice and research.
MSc in Medical Sciences: Students can also opt for a Master of Science (MSc) degree in medical sciences, which provides in-depth knowledge in a specific area of medical research.
Ph.D. in Medicine: Students who are interested in pursuing a career in medical research can opt for a Doctor of Philosophy (Ph.D.) degree in medicine. A Ph.D. in medicine is a research-based program that focuses on developing new medical knowledge and improving existing medical practices.
The United States Medical Licensing Examination (USMLE): is a three-step examination for medical licensure in the United States. After completing MBBS in Georgia, students can appear for the USMLE exam and pursue PG medical courses in the US.
PG Medical Courses in India: After completing MBBS in Georgia, Indian students can return to India and pursue PG medical courses such as MD, MS, or PG Diploma through the National Eligibility Entrance Test (NEET) PG exam.
MBBS in Georgia Fees Structure 2023-24
Most frequent questions and answers